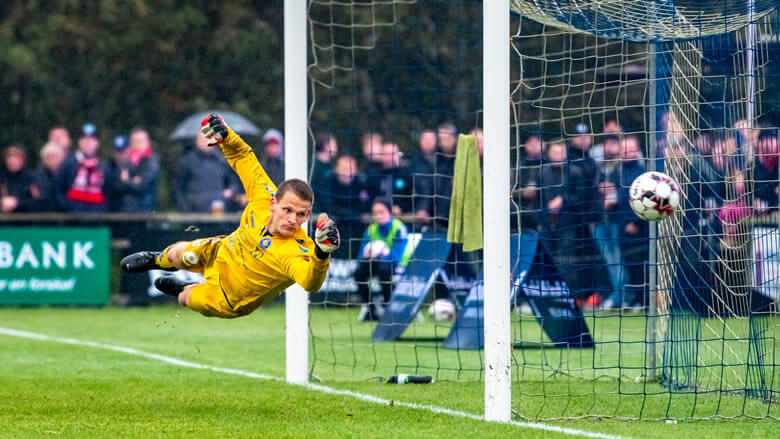 This summer, the Tokyo Olympics were scheduled to be held for the second time in the Summer Olympics, but unfortunately, due to the effects of the coronavirus, the event was postponed to 2021.
Since there is no effective vaccine for coronaviruses, there are no signs that the fury of the disease will subside, and in the worst case scenario, the Olympics, which were held in Japan for the first time in 50 years, may be cancelled.
When the event is held in the home country, there is a home advantage and the number of medals won is higher than in other countries, not only in Japan, but in every country.
The Japanese have less muscle mass than Europeans and Americans, so many events are harder to achieve, but Australia, a great sporting nation, has one of the highest medal totals in the world compared to its population.
Australia is home to some of the world's best beaches and is particularly strong in marine-related sports, with medals in swimming, rowing, kayaking and canoeing. Cycling is also a medal-winning sport, and if you drive around the suburbs, you can see people riding bicycles designed for road races everywhere.
Even early in the morning on weekdays, there are many people running in parks and other places, and at first I wondered who would use the 24-hour gym, but there are quite a few people who go straight to the gym after running in, take a shower here, and then go straight to work. Not to mention the popularity of rugby. Soccer has also become more popular in recent years, and on weekends, grass soccer matches are held at soccer fields all over the country.
Australia's population is about the same as Tokyo's, but the high level of interest in and understanding of sport at a civic level is one of the reasons Australia has become a sporting powerhouse.
【Possibilities for the mediation business by taking advantage of the excellent environment】
Australia's government took the lead in establishing a national sports centre and its adjoining institute in the 1970s. Japan was not established until 20 years later, and a similar facility was modeled after Australia's National Sports Centre.
Australia has a vast expanse of land that is blessed with natural conditions for playing sports. Even at grass rugby and grass soccer level, it is normal to play games and practice on decent grass fields. Also, the seasons are opposite to Japan's, so you can build up in a warmer place in the winter when it's cold and injury prone in Japan. Given these conditions, I anticipate that there will be business opportunities for Japan to arrange study abroad sports, travel games and training camps.
Some people may already be doing this, but I think the reason why these sports-related businesses are not taking root is that they have the foresight to do this, but they don't have the connections to actually arrange a rivalry game with a local team, or they don't follow up from the users' point of view to make them want to come back to Australia again.
The sporting environment is one of the best in the world, so if you can build a sporting program that makes participants want to come back to Australia, there is a huge business opportunity.
【The idea of the "A-League" over the "J-League"】
Not too long ago, it was announced that Italian treasure Del Piero, formerly of Juventus, would be joining Australian A-League club Sydney FC.
The level of the A-League is not so high, but it is surprisingly common for famous players to spend the last years of their careers in the A-League, such as Dwight Yorke and Romario. Even the famous Japanese player, King Kazu, once belonged to Sydney FC. The warm and comfortable climate may have been more attractive to them than to younger players who needed to take care of their bodies. It was also very exciting good news for me personally that that tragic player genius, Shinji Ono, who I also love, has joined the Wanderers, who are based in Parramatta in western Sydney.
In addition to soccer, rugby is also promising. The level of Australian rugby league is world class. Many of Japan's leading rugby players come to Australia to study rugby.
It's great to see that the level of Japanese football has been improving every year. In my opinion, the J-League is one of the highest level leagues in the world. However, it is a shame that only a handful of players in the top half of the league can achieve financial success in Japan. However, I think Australia has a better chance to succeed than Japan if they have the ability. Giving them a chance to play in the A-League is a highly successful business where supply and demand are matched.
Specifically, how about creating a business model that arranges entrance tests and arranges all travel arrangements?
Australia is fortunate enough to have a working holiday system, so you can play the game legally or stay for an extended period of time, and if you don't get the results from the week-long entry test, you can take an ongoing approach through the working holiday system. Australia is also an English-speaking country, so of course you can improve your language skills in addition to football. In this era of globalisation, the ability to learn a language in addition to their main sport should appeal to them as they look to make ends meet after they retire.
Football is just one example, but it doesn't change the fact that Australia is a sporting powerhouse, with a vast land and nature suitable for sport, and a deep understanding of the business of sport and culture at a civic level. For players and operators alike, there may be a much bigger pie for success than in Japan, depending on how you look at it.