Matsu【Pine】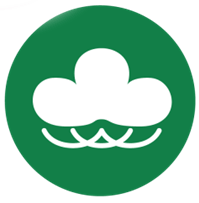 ¥2,420,000 p/y(inc-initial cost & tax)
 
We would like to expand overseas on an own basis in the future, not on a partnership basis, and we would like to draw more business potential to our headquarters in Japan, starting from overseas branches. This is a plan for final adjustment before promoting a large project.
At this stage, we do not have overseas bases, but have already made inroads into overseas markets and have sufficient business experience with foreign companies, so we would like to establish a more sales base before establishing an overseas corporation. It is the best service for our customers. Of course we will carry out top-level agent sales to foreign-affiliated companies.
Service
1)Hearing of products and services&advice

First, we will conduct interviews with customers' products and services. Even in Japan, there are strong commercial products, but there are cases where they differ from overseas. Experts will give appropriate advice, such as which company's product lineup is appropriate and where is the target country.
2)Prepare English PR documents

When introducing contacts and their products to foreign-affiliated companies, we will prepare documents in English (up to 5 pages). Just make contact in a blind way or in a more effective way familiar with foreign businesses rather than Japanese PR.
3)Direct agency sales to the foreign company

We make full use of our network, and proxy sales to each company based on the documents created on behalf of our company.
4)Feedback from foreign companies

We receive feedback from foreign-affiliated companies that provide product and service descriptions and samples, and deliver live feedback from customers.
5)Exchange support with foreign companies

Some negotiations and exchanges in English, etc., we will act on behalf of customers, support at the initial stage.
6)Smooth communication at skype meetings

It is not possible to communicate sufficiently with email communication alone. Communication is essential to business success. Our professional staff will contact you regularly (4 times 2 hours a month) to support your business smoothly.
7)Company, product introduction, image, video delivery in English on the Xiphos website

Japanese common sense is not common sense in the world. There are many parts that can not be communicated only by the text, and we use videos and images to promote to foreign companies more deeply.

・Company introduction video 2 minutes (Please prepare your own video.)
・10 images of products and services (Please prepare your own images etc.)
・Company, product description English text within 1,800 characters
・It will be published on the Xiphos web site
・Top page each category target industry
・Top page CLOSE UP COMPANIES section (random display)
・Top page SPOTLIGHT column (company introduction video random display)
・SEE MORE CLOSE UP Click on COMPANIES and display on CLOSE UP COMPANIES
9)Partnering with partners, distributors and distributors

In order to develop and maintain sales channels overseas, coexistence with local companies is required. We will contact companies in the same industry as our customers and explore the possibilities of partnerships. Of course we also support basic negotiations and exchanges at an early stage.
By combining the Saifos package service specialized for agency sales with various Saifos optional services, further improvement can be expected.
Xiphos recommended combination