Track Record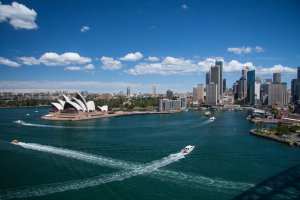 Not to mention Asia Pacific area with related bases, including Australia, which has its base. Our network extends to North America and Europe. We will introduce the projects we worked with, examples.
The examples are only a part, and in addition to these industries, Saifoss Japan offers services for various fields, industries and companies. Please leave it at ease.
*Please be aware in advance that we can not tell in detail due to confidentiality.
Asia Pcific
| | |
| --- | --- |
| Country | Singapore, Taiwan, Hong Kong, China |
| Industry | Brewing company |
| Mission | Develop a new sales channel、Market Research |
| Outline | Customer requested direct contract with the end user. Direct contract with local food and beverage companies. Proxy negotiations. Conduct consumer taste surveys simultaneously in the country. |
| | |
| --- | --- |
| Country | Singapore, Australia, New Zealand, Malaysia |
| Industry | Information and Communication company |
| Mission | Develop a new sales channel |
| Outline | Customer requested Xiphos to sell our products to disaster prevention related companies. Sales agency for products directly to relevant companies in each country. |
| | |
| --- | --- |
| Country | America, Australia, Europe |
| Industry | Japanese knife manufacture |
| Mission | Business planning, Market research |
| Outline | Current business review, New business planning |
| | |
| --- | --- |
| Country | Mongol |
| Industry | Financial related company |
| Mission | Visit resources development facilities, Market research |
| Outline | Conference participation. Understand the current status of resource related facilities. Survey of trading prices, etc. |
| | |
| --- | --- |
| Country | Singapore |
| Industry | Specialized machinery company |
| Mission | Direct sales to target companies |
| Outline | Presentation, negotiation, contract agency for the company. Support for securing local engineers who can respond to product after-sales follow-up |
| | |
| --- | --- |
| Country | Central Asian countries |
| Industry | Energy related manufacturing equipment company |
| Mission | Offer samples to research institution |
| Outline | Proxy negotiations and contract support to government related research institute facilities. Arrange for interviews with government officials. |
| | |
| --- | --- |
| Country | Australia |
| Industry | Food related company |
| Mission | Setup overseas subsidiary, Develop a new sales channel |
| Outline | Subsidiary establishment procedure for local corporation. Recruitment of personnel, accounting, legal and labor advice for local operations. |
| | |
| --- | --- |
| Country | Singapore |
| Industry | Financial related company |
| Mission | Local company M&A |
| Outline | List of M & A target companies. Negotiation on acquisition of the company and preliminary survey |
| | |
| --- | --- |
| Country | Singapore, Malaysia, Australia, New Zealand, China |
| Industry | Precision machinery parts company |
| Mission | Business collaboration with local company |
| Ouline | Sales of own products, after-sales agent list up and agent contract support. |
| | |
| --- | --- |
| Country | Laos, Vietnam, Cambodia, Varma, Myanmar |
| Industry | Tourism development company |
| Mission | Business collaboration with local company, onsite visit |
| Outline | Joint development, listing of local companies that can work in partnership. Market, legal investigation. |
North America
| | |
| --- | --- |
| Country | America, Canada |
| Industry | Traditional craft manufacturing company |
| Mission | Develop a new sales channel |
| Outline | Customer requested Xiphos to develop an outside sales channel. Product development advice tailored to the needs of the market. Change perspective and change target company selection. |
| | |
| --- | --- |
| Country | America |
| Industry | IT Company |
| Mission | Setup local subsidiary, develop a new sales channel |
| Outline | Subsidiary establishment procedure for local corporation. Recruitment interview, accounting, legal and labor advice for local operations. |
| | |
| --- | --- |
| Country | America |
| Industry | Food related company |
| Mission | Market research |
| Outline | List related companies, provide sampling, feedback reporting. |
| | |
| --- | --- |
| Country | America |
| Industry | Construction company |
| Mission | Setup local subsidiary, develop a new sales channel |
| Outline | Subsidiary establishment procedure for local corporation. License acquisition support. Local organization internal organization support. Interview, accounting, legal, labor advice. |
| | |
| --- | --- |
| Country | Canada |
| Industry | Educational company |
| Mission | Setup local subsidiary and business collaboration, develop a new sales channel |
| Outline | List local partners, domestic market research reporting, negotiation with local companies, contract support. |
Europe
| | |
| --- | --- |
| Country | EU member country |
| Industry | Beverage manufacturing company |
| Mission | Business collaboration, develop a new sales channel |
| Outline | Presentation, meeting, contract negotiation support to target company. |
| | |
| --- | --- |
| Country | Germany |
| Industry | Precision machinery company |
| Mission | Distributor contract with local company |
| Outline | List of companies concerned, agent negotiation, contract. Post-contract follow up. |
| | |
| --- | --- |
| Country | France |
| Industry | Food related company |
| Mission | Market research |
| Outline | List related companies, provide sampling, feedback reporting, conduct surveys. |
| | |
| --- | --- |
| Country | East Europe |
| Industry | Machinery manufacture |
| Mission | Distributor contract with local company |
| Outline | List of companies concerned, agent negotiation, contract. Post-contract follow up. |
| | |
| --- | --- |
| Country | Europe countries |
| Industry | Tourism related company |
| Mission | Business collaboration with local company, Market research |
| Outline | List of local companies, presentations, negotiations, contract support, tourism research in the country. |
Other countries
| | |
| --- | --- |
| Country | East Africa |
| Industry | Energy related company |
| Mission | Market research |
| Outline | Conduct surveys of people's affairs, prices, security and facilities. |
| | |
| --- | --- |
| Country | Brazil |
| Industry | Food related company |
| Mission | Develop a new sales channel |
| Outline | Direct sales to the company, listing agents, contract negotiation support |