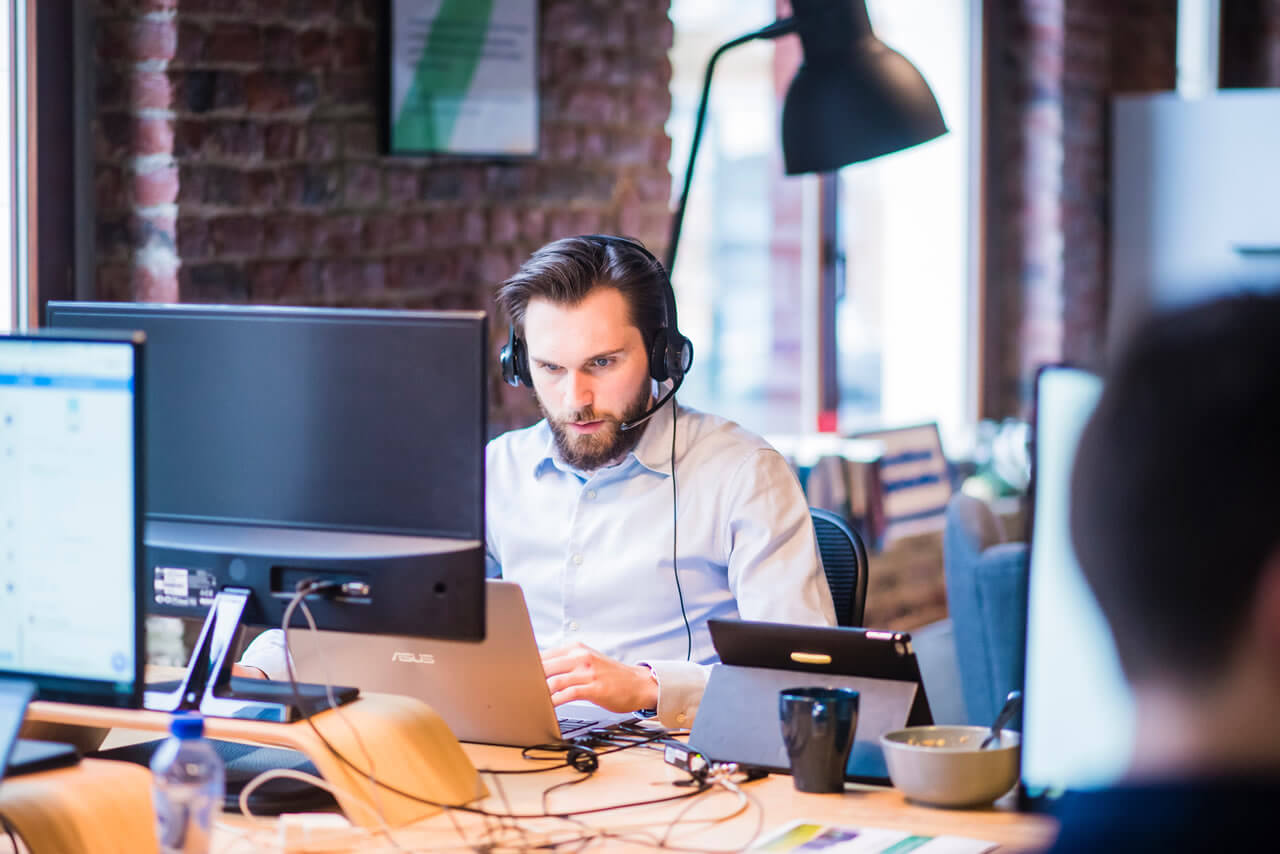 Some people say that the quality of customer service in Japan has decreased compared to the past, but the quality is still unimaginably excellent and excessive by world standards.
Perhaps there is too much to offer, and the human resources and training cannot keep up with the speed of the service.
Customer service in Australia may be better than the standards, but even so, compared to Japan, it's not as good as in Japan, eh? I am amazed at all of the things that happen.
The long journey until internet becomes available
I had previously moved out of my office at work. I was prepared to go through the process of getting our internet connection pulled on the day we were scheduled to move, but I was definitely going to be a week or two later than the scheduled date.
Since I couldn't close my office during that time, I signed up for wireless on a temporary basis. Sure enough, on the day of the move, the internet was not connected, and when I called to protest, I was told that the new office was not connected to the NBN line and that the work would have to be done first.
When I asked them why they hadn't been able to do the work, they responded in a childishly lame manner, saying that they had heard about the internet relocation, but hadn't been asked to work on the main line.
The installer arrived on time, unusually, and we were able to connect the line and use the Internet just four weeks later. I shuddered to think if I hadn't signed up for wireless on a temporary basis. I would have charged Telstra for the extra wireless service because it was so poorly handled.
Lousy paperwork
There is more to this story. After the installation, I received two different bills in the mail for two different fees.So far, this is to be expected.
Telstra, known for their high fees but messy work, didn't expect the relocation process to be completed in one sitting.
I was surprised to find that my company was not registered on Telstra's website. When I gave the customer numbers given to each company, I couldn't find any data at all. I was beyond angry and dismayed, too.
I wasn't the only one unlucky, the majority of Australians are more or less swept up in Telstra's lax handling of the situation. In particular, the customer service representatives in India, where we are relocating to, have a dismal reputation for having a strong English accent, and even native speakers have no idea what they are talking about.
The root of the problem started with the relocation of most of the organization overseas.
There is no way an Australian company can remotely operate an important department overseas when they are struggling to handle even the most common paperwork in Japan. Strangely enough, invoicing is done in Japan.
Accounting-related data entry is done outside the country. It's the same accounting work, so I don't understand why they split it into two parts. I'd like to ask the CEO of Telstra why they separated them.
Anyway, this time we managed to combine the two invoices into one after nearly 2 hours of fighting with the person in charge who finally answered the phone.
There was no explanation as to why this kind of trouble happened, but they probably lost or forgot to put the company's data when they moved the department overseas.
While the goal was to cut costs, in the end, the savings were small for the hardships, and on top of that, the company's reputation was damaged. It's truly a step and a kick in the pants result. Now that we have sputtered out of the contract, the stress is gone and it's fine.
There is a chance of winning in customer service
Even if not as extreme as this, many Australian companies that have moved their departments overseas are facing similar problems. Most companies, especially the big software companies, have moved their customer service to overseas locations where labor costs are lower, in order to cut costs.
But there's no way an IT specialist, or even an average user or company, can solve all their problems with just a phone call. If it's just a phone call, then the business trip is just a useless and costly expense to travel to, and a cost savings.
But in reality, the frequency of business trips may decrease, but it won't eliminate face-to-face business trips. Can someone provide an itchy service within Australia? I knew it was coming up.
It's an American-owned venture, not Australian-owned, but its performance has improved dramatically since it took over the customer service functions previously performed by the manufacturer, and the company has gone from being a start-up of about 10 people to now being featured as a fast-growing company in a business magazine here.
Since English is the universal language of IT terminology, even Japanese IT support companies that are not confident in their language skills have a good chance of success if their technology is reliable. In addition, if you provide friendly and courteous customer support in the Japanese way, you may be able to dominate the market at once.