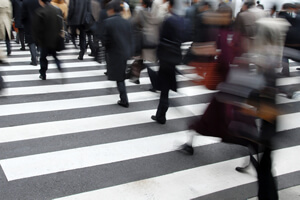 Recently in Japanese news, I often see problems with working styles. There is a movement of government-led compliance with the Labor Standards Law to review problems and work environment review, and there is a movement to review the working environment, but there are people who actually work in Japan. Asking opinions, "I have a paid leave but I can not take a break and I can not take a leave" "I ended up not spending the annual paid leave" etc. Aoi Fubuki, but I don't dance.
Japan has a unique culture of worrying about the eyes around more than necessary, and even if you do not have work you can not return home until you are away, it can be said that it takes time to change the way you work It will be.
The Labor Standards Act, which is also called an award in Australia, is defined in the same way as Japan. It is very different from Japan in the meaning of the exercise of the right. The size of the company (such as the number of employees) and minor conditions may differ slightly, but in a rough place, a four-week paid leave can be obtained after working for one year, and sickness absence is recognized for 10 days. You Although annual transfer of paid leave is also permitted, most people will be saved by the end of the year. If you are not paid, you will be prompted by your in-house personnel to be able to absorb the paid leave because you are obligated to pay the appropriate amount when you retire. You
Applying for paid leave is very easy, and it will be accepted almost automatically if you apply for a date and time to personnel. As in Japan, it is not necessary to specify the reasons for applying for leave in detail or because other people apply for leave at the same time.
As an aside, in addition to paid leave, many Australians make good use of the sickness recognized as a right and make the most of the 10 days allowed. Japanese people who go to work even if they are ill, and Australians who miss work if they feel a little ill. I also feel a great difference in culture here.
Australian union with strong authority
Although Australia has a different culture from Japan, there is a strong labor union behind the protection of employee rights.
They have such a powerful power that they can not win the election without power or cooperation. In addition, if a company receives complaints about working conditions and the environment from employees, they get on the job and strongly press for improvement requirements such as conditions. I used to be at the scene once, but the women in the union were quite strong, and all the statements of the management were disputed, and in the end they were completely overwhelmed.
They go through as many times as they can until they reach an agreement and negotiate tenaciously. In the meantime, the work may be delayed, and the stress of negotiations may be enormous, so considering the burden, it is better to comply with the award! There was an impact that seems to be.
However, although the labor union, which is an ally of such a weak person, becomes the story of last year, there was an event where the exercise of the rights over a considerable degree became a problem. There is no change in that trains are a large means of transportation for residents in any country. The big means of transportation had a significant delay on January 8th and 9th of this year, causing the platform to be jammed with passengers.
The Sydney Trains announcement was initially "a lightning strike was three times, it was a strong wind," stressed the natural disasters, and said that they were not wrong, but later announced that the train drive due to sickness We acknowledged that there were problems such as lack of hands, driver's leave, and lack of drivers in the first place. It is always the manager to operate in anticipation of long vacation and sickness absence. Moreover, breaking the railway network, which can be called the aortic of the city function, should not be. The delay is obvious, and even in Australia, where there is no way to do anything, the situation has been taken seriously, and the Minister of Transport has issued an exceptional improvement statement.
These were not incidental troubles, but the union responded that the government's response was up by 2.25% against the union that actually required 6% to raise the salary base, and the union who thought it was the largest right It is politely whispered that it was an action that was used to limit the government's demands in a guerrilla-like attack. In fact, it has been confirmed that before the turmoil occurred, the union had indicated that it could request an approval for overtime leave and possibly an 18 hour strike if not allowed.
Anyway, I think it is necessary to have some discussions with the company side to protect their rights, but looking at the other party's feet and asking for excessive demands will bring about a fortunate future for each other I do not think that. The government asked Sydney Trains to set up a new timetable and take measures within 48 hours, but no solution has been found even two weeks after the solution, and the union side on the 29th of this month It has been announced that it will enter the strike, and it is likely to continue to be used while being worried about when the train will come. We are planning measures to increase flights to buses as an alternative for users, but it is still insufficient.
Rather than swinging the needle of the power balance greatly to either the employer or the employer, it can be said that a near-even condition can create a better relationship.