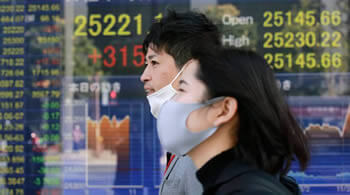 Happy New Year to you all.
I look forward to working with you again this year.
In 2020, the Tokyo Olympics were to be held in Tokyo for the first time in almost 50 years, but due to the effects of the coronavirus, it was postponed.
I think everyone is expecting 2021 to be a better year than 2020, but unfortunately, I expect it to be a more difficult year than 2020.
In the worst case scenario, the Tokyo Olympics, which were expected to have economic effects and special demand, will not be held in 2021 and will be cancelled (this is highly likely), and we cannot deny the possibility that all the infrastructure in which a large amount of tax money was invested will be wasted.
If the top priority is to contain the coronavirus, human traffic will have to be shut down, and if traffic is reduced, the economy will naturally be damaged. Some experts have pointed out that the whack-a-mole situation may continue not only in 2021 but also in 2022.
The development of an effective and safe vaccine is the only way to prevent coronas, but the development of a vaccine will require an enormous amount of time and money, and it seems that a safe vaccine will still be a long way off.
On the economic front, we have already seen major bankruptcies and the impact on employment. Not only the Japanese government, but also other countries have incorporated budgets to leverage the economy, but the current situation is that the budgets for countermeasures are disappearing at a furious pace, like water in an empty barrel.
Compared to other countries, Japan has a more complete support system, including compensation for complying with requests for leave of absence, various subsidies, and loans on favorable terms from the government-affiliated financial institution, the Japan Finance Corporation. As a business owner, it is one of your duties to prepare for the loss or decrease of government support.
I also expect that corporate acquisitions and mergers and acquisitions will accelerate more than usual this year. The coronavirus may have diminished assets, but the truly wealthy still have more money than the average person can imagine. 
There are many good companies that have been reluctant to do business with us because of the price, even if they were good deals before, but due to Corona, many of them are experiencing a decline in sales or difficulties. If it is possible to acquire a good company with only 30% of the normal capital of 100, there must be many wealthy people who are active in this area.
In particular, the tourism industry is the one most affected by Corona. In Spain, where Corona's fury is much greater than in Japan, hotels that are frequented by holidaymakers are deserted, and those who specialize in hotel-related businesses are receiving many times more information about sales and purchases than in previous years.
In Japan, too, there are reports that wealthy people from China and other Asian countries have their hands in tourist spots such as Hokkaido, and are buying them cheaply.
Japan is a country that lags behind other countries in terms of security, and it is possible to buy real estate even if you are a foreign national. In Australia, although there are loopholes, there is a law that prevents foreign nationals from purchasing real estate from the standpoint of national interest.
Even in Australia, where there is such a law, Chinese and other nationals have been buying real estate with a lot of money, causing prices to soar and hindering national security.
If you simply sell your business to a foreigner because you are in trouble because of corona, you may find yourself in a situation where all you see are foreign companies, even in your home country.
As a result of the coronavirus, problems that had not come to light before are now coming to light. It is going to be a year when we will need to think globally in the true sense of the word, not with a narrow, insular perspective, including in terms of security.