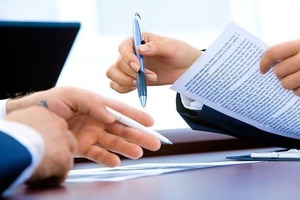 The Government of Japan has announced that it will abolish PCR inspections 72 hours in advance, albeit on a conditional basis, for overseas tourists and Japanese returnees from abroad.
As the world is becoming more and more aware of the pervasive nature of with corona, restrictions on behaviour and the requirement to wear masks are being removed, and life is returning to the way it was before coronas. The Japanese Government seems to be following this trend and has decided that pre-PCR testing is no longer required only for those who have received three or more doses of corona vaccine.
Indeed, this 72-hour PCR test is quite cumbersome, especially with the language barrier, and it may be a bit of a hurdle for Japanese who are used to Japanese-style services to get a PCR test abroad and even receive that test properly.
The recent sharp depreciation of the yen is also one of the main reasons why the Japanese Government has relaxed entry conditions. The tourism industry in particular has been severely damaged by Corona, so it is understandable that the weak yen has been used as a catalyst for economic recovery by accepting foreign tourists, but there is also a question mark over whether Japan's policy of being soft on foreigners in all matters can be properly
It is good that we have opened the gates, but it seems to me that we have to avoid just importing large quantities of coronas again.
The lowering of the hurdles for Japanese people to travel abroad has led to a considerable increase in the development of overseas sales channels, which had been completely halted during the Corona epidemic. Although the pace is still not as fast as before the Corona, large-scale exhibitions and other events are being held abroad, and the number of companies actively participating in them is increasing, albeit gradually.
Unfortunately, the Japanese domestic market is unlikely to make a significant jump in the future, and expanding into overseas markets in search of more business opportunities is a major factor essential for the survival of Japanese companies in the future. However, there is one thing that cannot be avoided when doing business with foreign companies. That is "contracts".
In Japan, contracts seem to be given less weight than in other countries. First of all, many contracts are only a few pages long, or the contents are rough and detailed. In addition, many people sign and seal contracts without reading them carefully.
What is even more surprising is that, after signing the contract, they do not read the terms and conditions very well, or they feel free to request changes to the content.
This may be commonplace in Japan's business culture, but if you do the same abroad, you will be subject to outrageous penalties. In some cases, this may even lead to lawsuits and compensation for damages as a breach of contract.
This is due to the fact that Japanese people are not used to negotiating and have the mistaken impression that if they are offered a contract, they are supposed to sign it without objecting to its contents. It is possible to imagine a situation where the other party offers a proper contract and you are forced to sign it in the atmosphere.
If you are not satisfied with the content of the contract, or if there are unclear parts, it is very common abroad to insist on the details, no matter how trivial they may seem. We have heard many stories of people who signed a contract without being satisfied with the contents and later had to cry about it.
The world is full of contracts drawn up by those who have drawn them up in their favour, and if they were to conform to them, they would not be able to protect their company and produce a profit. Negotiate until you are satisfied with the contract before signing it. This is an essential part of doing business with foreign companies.