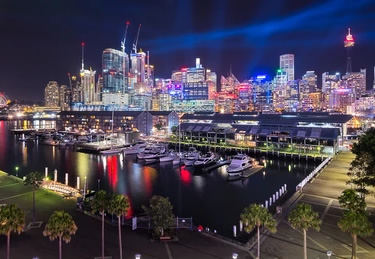 Coronavirus vaccination rates have improved considerably worldwide, and entry into and exit from many countries is becoming much easier with vaccination as a condition.
However, there are still many unknown aspects of the coronavirus itself, and even in countries where vaccination rates have increased, there are many countries where the number of coronavirus cases continues to increase explosively, rather than decreasing.
Vaccinated, so safe = no need to wear a mask or wash hands. In fact, there are many people who think like this in other countries. They don't have the culture to wear masks, and if you walk around town with a mask on due to hay fever, you will be looked at suspiciously.
Even though it is a cultural difference, I am concerned that unless the underlying way of thinking changes, the number of people infected with coronas will increase again in the near future, and not only entry and exit restrictions will be implemented, but also a lockdown. In any case, it may take a few more days for the whole world to calm down.
In a world where economic recovery is a priority and the coronavirus is not being eradicated but rather balanced by finding a way to cope with it, more and more people are coming in and out of the country, which means more and more tourists.
Not only in Japan, but also in other countries, the money spent by tourists from overseas is an important resource. Tourists come to different countries for different reasons, but not all countries and regions offer the benefits of magnificent nature that most tourists are looking for.
Casinos were established for the purpose of revitalizing such countries and regions.
Looking at Las Vegas and Macau, it is needless to say how much of an economic impact casinos have had. There is a movement to legalize casinos in Japan in anticipation of the economic benefits, but there is a negative view that gambling is culturally bad.
However, in Japan, where gambling is culturally unacceptable and there is a negative image of public safety, it seems difficult to proceed with such a proposal.
Australia's second largest city, Melbourne, has casinos, but each state has different rules and laws, and casinos were not allowed in NSW, where Sydney, Australia's largest city, is located. Casinos were finally opened in NSW in time for the Sydney Olympics in 2000.
It was not an easy task to open a casino in Sydney, but it took some twists and turns. The bill was passed after much debate, but the actual construction started much later than planned. As in Japan, opponents of the establishment of casinos cited the addictive nature of gambling and the decline in public safety.
In fact, some people became complete gambling addicts and their families were destroyed. There were even people who went bankrupt after putting all their money into it, which was covered in the news.
There were also cases where people cried out about the illegality of casinos and ended up in court.
It is undeniable that casinos were the catalyst for these problems, but gambling addiction is not limited to casinos. To put it harshly, even if there were no casinos, people with gambling addiction would most likely have gone bankrupt from other forms of gambling.
The casino is located in an area called Pyrmont, which is close to the city of Sydney and has become a popular spot as a clean residential area.
However, if the area around the casino, which the government is pushing for, is not safe, it could give a negative image to tourists, so we have done a lot of work, including patrolling by police officers, which has led to the current good location and safety.
In addition, casinos are not only places for gambling, but also theaters, shows, various events, food courts that offer reasonable prices, fashionable restaurants, and attraction facilities that even children can enjoy. A comprehensive amusement park that can be enjoyed by adults and children, men and women of all ages. This is what casinos are today.
It is true that there are some negative aspects of casinos, but if the management of casinos is left to the private sector to some extent, rather than being led by the government or local governments, there are areas where the image of casinos can be improved.
However, if the management of casinos is left to the private sector to some extent, rather than the government or local governments, there are areas where the image of casinos can be improved.
Also, if we consider how much of an economic effect casinos will bring, and how much they will benefit and revitalize rural areas where the infrastructure is not satisfactory and the size of the trade area is difficult, we can say that the establishment of casinos is not necessarily a negative thing.