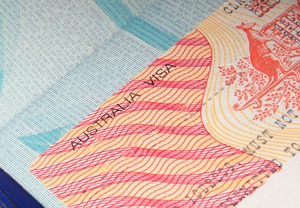 By popular demand, I will be writing about visa-related topics again.
It is no exaggeration to say that Japanese nationality is one of the strongest and most trusted nationalities in the world.
In fact, if you have a Japanese passport, you can enter most countries without a visa for a stay of about three months. It is also relatively easier to obtain a tourist visa or student visa for Japanese nationals than for other nationalities.
For example, Australia, where I live, is made up of immigrants, so unlike Japan, the Department of Immigration has been established and various immigration laws have been enacted. In Australia, for example, the Department of Immigration has established various immigration laws.
In other words, nationals with international credibility are more likely to be granted visas, and conversely, the lower the ranking, the more difficult it is to issue visas as they are judged to have no international credibility (e.g., many illegal stays).
If you are a Japanese citizen applying for a student visa and you have a medical certificate and an official receipt of tuition payment issued by the school, you will be granted a student visa rather quickly. In addition, the time required to receive a visa is much shorter than for Japanese nationals. In addition, you will have to wait longer to receive your visa than Japanese nationals.
However, it's a different story when you have to go from a tourist visa, which treats you like a guest, to a visa that allows you to work and live in Japan, which is highly likely to infringe on their rights.
Especially when it comes to permanent residency, which has the same rights as citizenship, even if you are a top ranking Japanese, you will have to wait for a very long time for the result, just like other nationalities.
Not only do they make you wait, but they also ask you to submit this, that, or even all the documents that you have already submitted. I was fortunate enough not to be in such a situation, but I know many people who were actually asked to do so by the Immigration Bureau.
They make a lot of plausible arguments about resubmitting the documents, but we all say, "We lost our documents, so we are asking for them again. That's what they are saying.

Be careful when applying for a visa
I want to find a job in Australia. I am frequently asked for such advice. Again, in order to work in Australia, you need to obtain a visa of some kind. You can work on a student visa or a working holiday visa, but many people want to apply for a full-time work visa or permanent residency.
How can I get a visa? "Is there any easy way to get a visa?
In recent years, it has become more and more difficult to obtain a work visa or permanent residence, so I don't know how you feel, but unfortunately there are no shortcuts to obtaining a visa. However, instead, you can always get one if you destroy each and every provision that the Immigration Department requires.
If you try to skip some steps just for the fun of it, you may end up in a messy situation where you have to pay the bill later. The more difficult the visa is to obtain, the more likely it is that you will be rejected if your previous visas are messed up.
I can tell you from experience that you can never be too careful when applying for a visa.